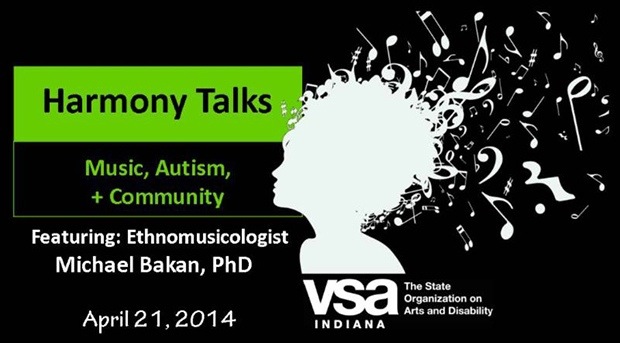 Harmony Talks event TONIGHT in Indianapolis
On Monday, April 21st, we're hosting Dr. Michael Bakan to present a lecture about his research using world music with children on the autism spectrum. Bakan is the Head of World Music at Florida State University and the creator of the ARTISM project.
To read the preview about his visit on Sky Blue Window click here.
Click here to get FREE tickets to the event.
Where: Gallery No. 2 in the Harrison Center for the Arts, 1505 N. Delaware Street
When: Monday, April 21st, 7:00 – 8:00 pm
What: Lecture entitled "Making Music to Make a Difference" Q+A, and free food
Sorry, the comment form is closed at this time.