Welcome to the Association for Indiana Music Therapy website!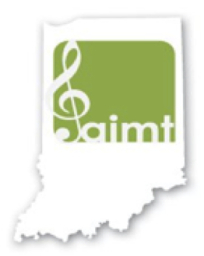 If you are a prospective music therapy student, current student, music therapy professional, or just interested in learning more about music therapy in Indiana, please take a moment to review the information and resources we provide here.
In Indiana, music therapists provide services to a wide range of individuals and groups in settings all over the state. People with varied health and wellness needs are served in medical and behavioral health units of hospitals, stress centers, substance abuse centers, group homes, private homes, nursing and long term rehabilitative centers, schools, hospice, and in many more settings.
In Indiana, there are three undergraduate music therapy programs and two graduate music therapy programs educating and training new music therapists to meet the increasing need for services.
The Association for Indiana Music Therapy, Inc. (AIMT) is a 501(c)3 Not-for-Profit Organization that strives to provide:
Music Therapy is the clinical and evidence-based use of music interventions to accomplish individualized goals within a therapeutic relationship by a credentialed professional who has completed an approved music therapy program.
Music therapy interventions can be designed to:
promote wellness

manage stress

alleviate pain

express feelings

enhance memory

improve communication

promote physical rehabilitation
Learn More About Music Therapy
Join the Association for Indiana Music Therapists
Membership benefits include newsletters, notification of news and events occurring in Indiana, support with public relations and government relations, continuing education, co-sponsorship opportunities with AIMT, and networking opportunities.
Become a Member